---
The SDCC Music Lounge features local Dallas artists performing music from the African Diasporian culture. This concert series offers musical styles ranging from hip hop to gospel to zydeco. Each event is a small and intimate music session for the Dallas community and is designed to highlight the wide soundscape of black culture. 
Previously featured artists includes Hathor Hendrix, Sheran Goodspeed Keyton, Herbie Johnson, Zo! and Carmen Rodgers, Nubia and the South Dallas Concert Choir.
UP NEXT…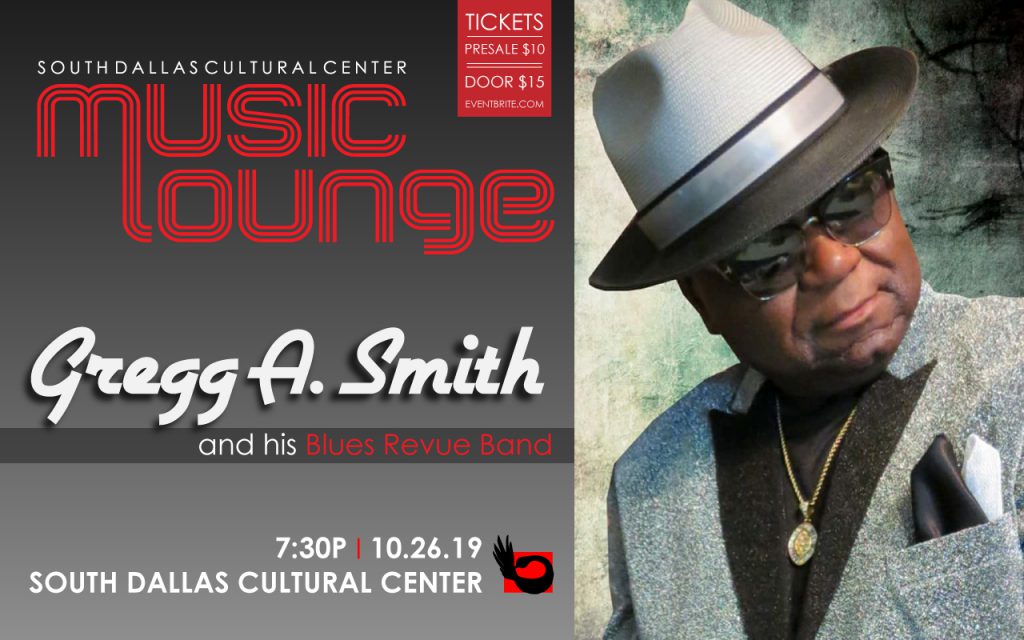 Gregg A. Smith and The Blues Revue Band  |  Oct. 26th at 7:30 pm  |  Purchase tickets
The South Dallas Cultural Center is a program of the City of Dallas Office of Arts & Culture. All programs are subject to change without notice. The South Dallas Cultural Center does not discriminate on the basis of race, color, national origin, sex, religion, age, and/or handicapped status in employment and/or the provision of services to the general public.