The South Dallas Cultural Center's two visual art galleries feature the very best in local, regional and national art. Exhibitions change every two months, so be sure to visit often to see powerful and thought-provoking art exhibitions.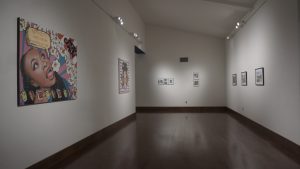 In the Gallery
blkART214 is an annual juried exhibition designed to showcase the recent work of professional and emerging artists of African descent who reside and are active in the artistic environment of the Dallas area. I honor of the 30th Anniversary of the South Dallas Cultural Center, this year's theme is Memory, Movements and the Present Moment.
blkART214 is a component of ART 214, a collaboration between the City of Dallas' Office of Cultural Affairs cultural centers and facilities in celebration of Dallas Arts Month 2017.
Artists include:
Sanah Brown,
Spencer Evans
Rocynda Kedley
Fela Ramona
Jamal Dubose
Jazzmine Bustamonte
Johnathan Victor
Kimbra Young
Roneka Patterson
Tiffany Anderson
Jas Mardis
Juror:
Annette Lawrence
Annette Lawrence is a Professor of Studio Art at the University of North Texas, College of Visual Arts and Design. She received a MFA from The Maryland Institute College of Art, Hoffberger School of Painting, and a BFA in Sculpture from The Hartford Art School, University of Hartford.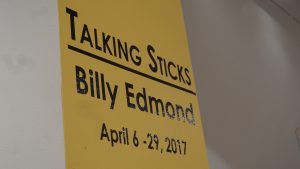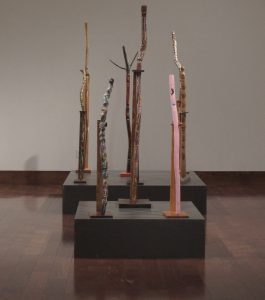 Talking Sticks is a new installation by Dallas Folk Artists Billy Edmond. In Talking Sticks, Emonds uses carved wood walking canes to create social commentary and celebrate Black identity.
This exhibit is in conjunction with Dallas Arts Month.