All current exhibitions are free and open to the public.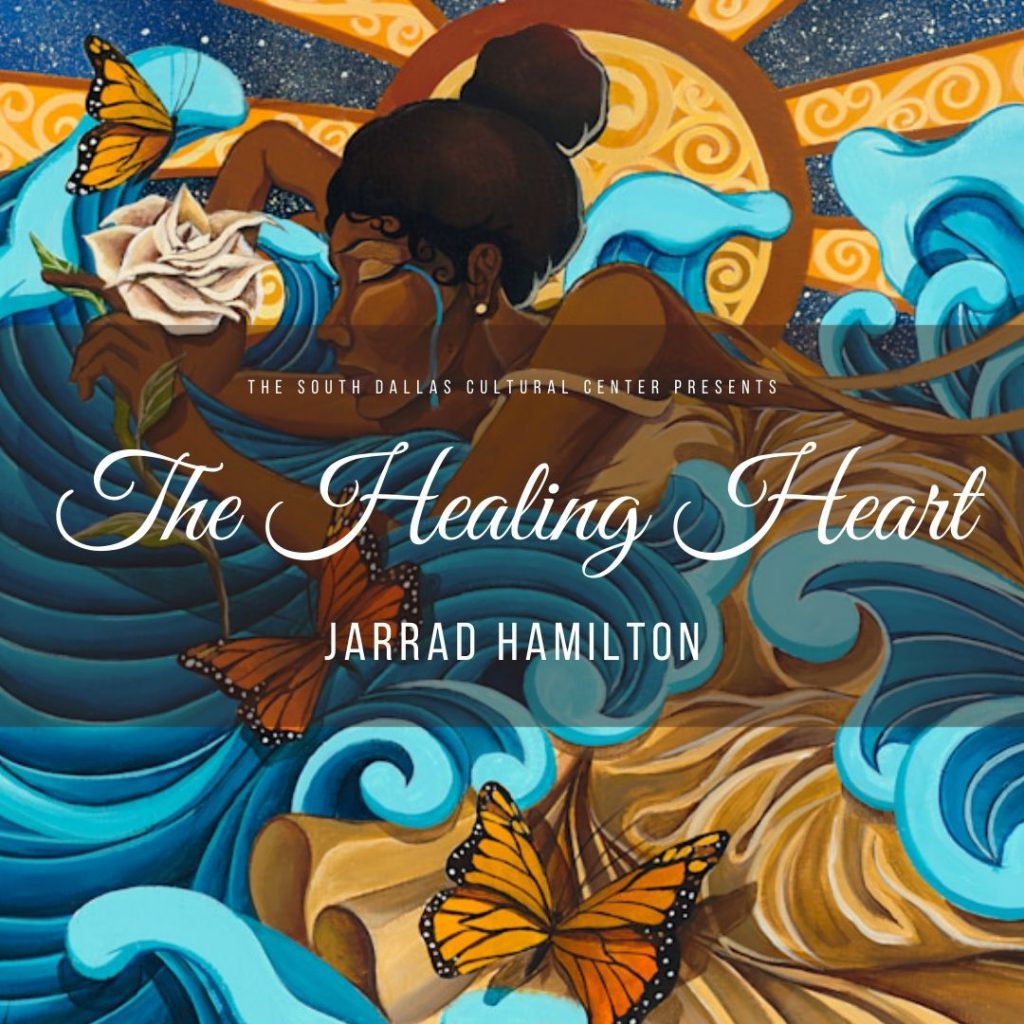 On View in the Arthello Beck Gallery
"The Healing Heart" by Jarrad Hamilton

October 8 – November 20
The South Dallas Cultural Center is pleased to present Artist Jarrad Hamilton and his new exhibition, The Healing Heart. This body of work features original artwork of acrylic paintings created by Hamilton's strong sensitivity to life. The artist is inspired by the feelings and visions that comes to him, Black culture, symbols, and essence. You can view more of his work here. Appointments are suggested, but not required.
---
On View in the Lobby Gallery
REFLECTIONS
REFLECTIONS is a juried photography exhibit of the David W. Carter High School feeder pattern schools, and was created to allow the students an opportunity to creatively reflect upon their thoughts and process their emotions through the camera's lens.
---
ARTHELLO BECK AND EMERGING ARTISTS GALLERY
The South Dallas Cultural Center's two visual art galleries feature innovative and thought-provoking exhibitions that address a range of social and cultural themes. Our exhibition program presents influential local, regional, and national artists such as Phoenix Savage, Pucci Lisenbee, and Ciare Elle Bryant.
South Dallas Cultural Center's visual art galleries was named in honor of artist and long-time SDCC supporter, Arthello Beck. A South Dallas native, Beck dedicated his life to the arts and supporting African American culture. He traveled extensively, showcasing his works in cultural institutions across the world. By the 1970's, Beck and his wife, Mae, established the Arthello Beck Gallery in Oak Cliff, Dallas, Texas. Arthello Beck passed away in 2004 and our galleries became his namesake in 2007. The South Dallas Cultural Center is proud to pay tribute to Beck's unyielding creativity and his profound affection for the culture and lives of Black people.