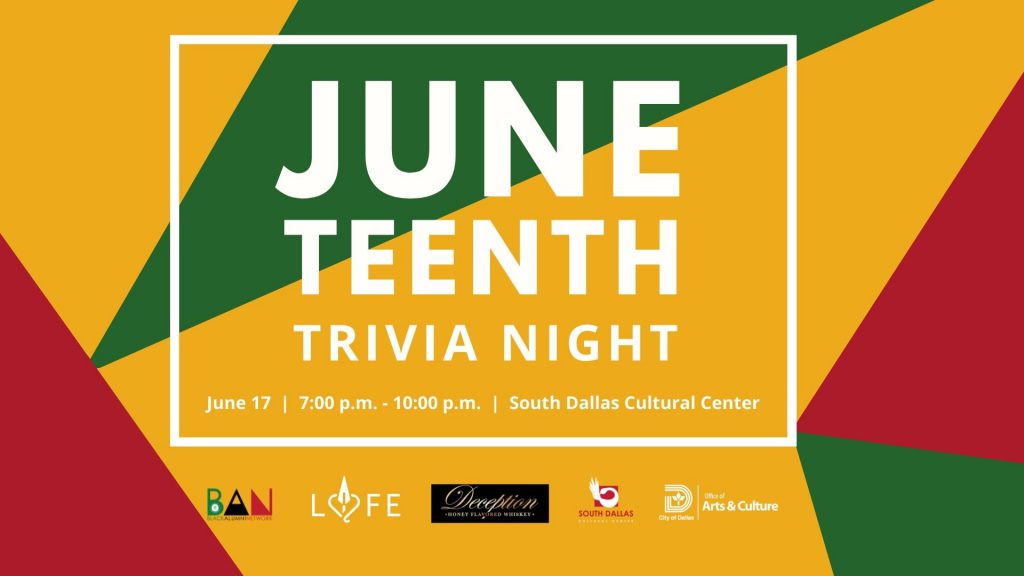 Calling all game lovers: save the date for Friday, June 17 to attend SDCC's first trivia night in honor of Juneteenth!
In collaboration UNT Black Alumni and LOFE, spend an evening with friends and family as you compete, engage, and learn about the Black community around arts and culture. This will be a free social event to celebrate Juneteenth as a national holiday.
Register for trivia, games, or both. Teams will be made on site with a maximum of 4 people. Don't have a team? No worries. Come solo and we will create one for you. Trivia will be emphasized on the arts and Black culture. This is a multi-round game with prizes for the winners. Participants must be 21 or older with a valid ID.
FAQ's